FIRST THINGS FIRST: WHAT IS DIA DE LOS MUERTOS?
Also known around the world as Day of the Dead, this annual holiday celebrates both life and death. While it originated in Mexico, it's celebrated all over Latin America with color Calaveras (skulls), and Calacas (skeletons).
Dia De Los Muertos is a combination of the ancient Aztec tradition of honoring the dead and the Catholic traditions of All Saints Day and All Souls Day. The multi-day Holiday involves family and friends gathering to pray, remember and set out offerings on the ofrenda for friends and family members who have passed on
Inspired already? So are we!
BEAUTY THRIVING BEYOND THE GRAVE
The famous painted skull we all love today started with Mexican illustrator Jose Guadalupe Posada. He first drew these skeletons he called Calavera Garbancera to make a statement about Mexican society's emulation of European sophistication.
In 1947, Diego Rivera featured Posada's stylized skeleton in his mural, "Dream of a Sunday afternoon along Central Alameda." Fast forward to today and it's the Day of the Dead's most iconic symbol.
READY TO GO FOR IT? YOU GOT THIS.
Creating an authentic Calavera Catrina is all about finding inspiration in the living and transforming it into your skull masterpiece. Don't get spooked---here are the essentials to create your own easy La Catrina makeup costume:
SFX Crème Colour: Six creamy colors, eternal possibilities
Epic Ink Black Liner: Pigmented with a precise tip to carefully outline
Matte Finish Spray: Sets makeup to last beyond the grave
OUR TAKE: LA CATRINA MUNECA
Pro-Tip: There's no playbook for the perfect Dia De Los Muertos skull. That's the true beauty in honoring this holiday---be creative and unleash your inner La Catrina!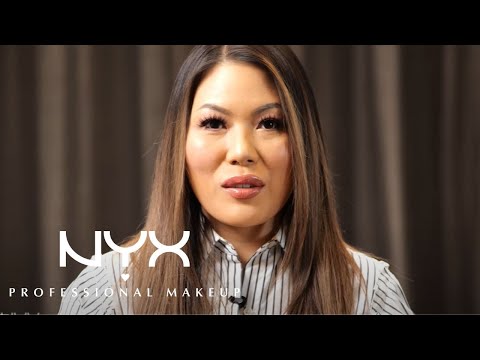 We want to see your take on this colorful tradition. Tag us @NYXCosmetics to show off your artistry this Halloween!