FROM A PRE-SCHOOL TEACHER TO A WOLRD CLASS MAKEUP ARTIST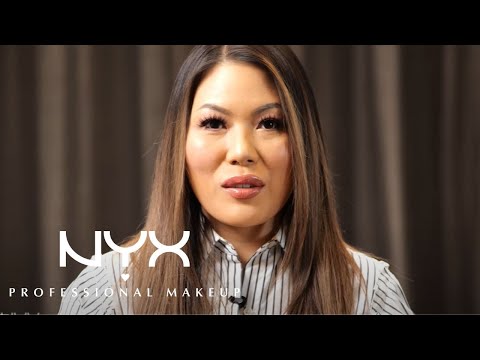 MIMI'S GUIDE TO ON POINT HALLOWEEN MAKEUP
What is the most important factor for choosing what type of makeup products you use on an illusion makeup look?
"When I'm creating an illusion, it can take several hours of intense concentration so it's important that I use products that are easy to apply, reliable, vibrant, versatile, and long lasting."
What's one product you would want an endless supply of?
"The one product that I use consistently for all of my looks is the NYX White Liquid Eyeliner. It's perfect for painting small, precise highlight points which is especially useful when I do my realistic eye looks."
MIMI'S HALLOWEEN MAKEUP MUST-HAVES:
Creating an authentic Calavera Catrina is all about finding inspiration in the living and transforming it into your skull masterpiece. Don't get spooked---here are the essentials to create your own easy La Catrina makeup costume:
SFX Crème Color Palettes: because of the endless custom colors I can create with them
Matte Black Ink Liner: to create clean and solid black lines
White Liquid Liner: for creating precise highlights
Suede Matte Lipsticks: for their endless color options and long-lasting lip color
Can't stop watching Mimi do her thing? Because same. Follow @Mimles and @NYXCosmetics to get inspired as she creates doll illusion makeup for the NYX Professional Makeup Haunted Dollhouse!